---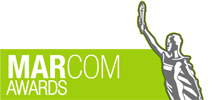 ---
ADS
1c. Advertising Campaign ($195)
2. Banner/Sign
3. Bench/Shelter/Mass Transit
4. Billboard
5. Business/Trade Publication
6. Door Hanger
7. Flyer
8. Magazine
9. Mall/Airport/Station
10. Newspaper
11. Newspaper Insert
12. Outdoor
13. Point of Purchase
14. Poster
15. Trade Show Exhibit
16. Other _________
direct mail
20. Bill insert
21. Brochure
22. Catalog
23c. Direct Mail Campaign ($195)
24. Flyer
25. Postcard
26. Other _________
Marketing/Promotion Materials
30. Book
31.Calendar
32. Guide
33. Holiday Card
34. Invitation
35. Media Kit
36. Postcard
37. Poster
38. Promotional Item
39. Specialty Item
40. T-Shirt
41. Other _________
Online
50. Display Ad Campaign ($195)
51. Display Ad
52. Display Ad Video or Animated
53. Native Advertising (Sponsored Posts)
54. Pre-Roll Video Ad
55. Video Ad
56. SEM Campaign ( $195)
57. Social Media Marketing Campaign $195)
58. Other _________
Email Communication
60. Announcements
61.Benefits
62. Company Information
63. Curated Content
64. Marketing
65. Products
66c. Email Campaign ($195)
67c. HR Campaign ($195)
68. Other _________
---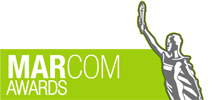 ---
Marketing/Promotion Campaign
100c. Benefits/HR Materials ($195)
101c. Branding ($195)
102c. Branding Refresh ($195)
103c. Digital Marketing ($195)
104c. Integrated Marketing ($195)
105c. Product Launch ($195)
106c. Promotion/Marketing Materials ($195)
107c. Self-Promotion ($195)
108c. Special Event ($195)
109c. Viral Marketing Campaign ($195)
110c. Other _________ ($195)
Communications/Public Relations
120c. Communication Plan ($195)
121c. Communication Program ($195)
122c. Corporate Social Responsibility ($195)
123c. Crisis Communication Plan/Response ($195)
124c. Internal Communication Campaign ($195)
125c. Public Relations Program ($195)
126c. Research/Study ($195)
127c. Social Media Campaign ($195)
128c. Special Event ($195)
129c. Other _________ ($195)
Media Kit
140c. Marketing/Promotion ($195)
141c. Product/Service Launch ($195)
142c. Special Event ($195)
143c. Other _________ ($195)
Media Relations/Publicity
150. Magazine Placement
151c. Media Response ($195)
152. Newspaper Placement
153. Online Placement
154c. Publicity Campaign ($195)
155. Television Placement
156. Other _________
---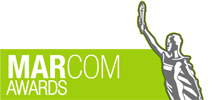 ---
Annual Report
200. Association
201. Corporation
202. Corporate Social Responsibility
203. Educational Institution
204. Government
205. Medical
206. Nonprofit
207. Utility
208. Other _________
Brochure
210. Business to Business
211. Business to Consumer
212. Capabilities
213. Catalog
214. Company Overview
215. Consumer Awareness
216. Educational
217. Fund Raising
218. Handbook
219. Informational
220. Newspaper Supplement
221. Nonprofit
222. Pamphlet
223. Public Relations
224. Recruitment
225. Sales Promotion
226. Special Events
227. Viewbook
228. Other _________
Employee Publication
240. Benefits
241c. Benefits Campaign ($195)
242. Internal Communication
243. Internal Magazine
244. Internal Newsletter
245. Manual/Training
246. Special Edition
247. Other _________
Magazine
250. Association
251. Consumer
252. Corporate
253. Educational Institution
254. Government
255. Industry
256. Nonprofit
257. Special Edition
258. Trade
259. Other _________
External Newsletter
260. Association
261. Corporate
262. Educational Institution
263. Government
264. Healthcare
265. Industry
266. Nonprofit
267. Other _________
Book (Business Related)
270. Biography
271. Company History
272. Educational
273. Marketing
274. Motivational
275. Thought Leadership
276. Other _________
Blog
280. Product/Service Single Post
281. Educational Single Post
282. Entertainment Single Post
283. Industry Focused Single Post
284. Informational Single Post
285. Internal Communication Single Post
286. Medical Single Post
287. Other _________ Single Post
288c. Product/Service Series ($195)
289c. Educational Series ($195)
290c. Entertainment Series ($195)
291c. Industry Focused Series ($195)
292c. Informational Series ($195)
293c. Internal Communication Series ($195)
294c. Medical Series ($195)
295c. Other _________ Series ($195)
---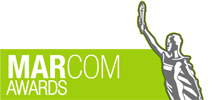 ---
Design
300. Ad
301. Animation
302. Annual Report / CSR
303. Annual Report / CSR Cover
304. Annual Report / CSR Interior
305. Benefits/HR Materials
306. Blog
307. Brochure Cover
308. Brochure
309. Business Card
310. Calendar
311. Cartoon
312. Direct Mail
313. E-Communication
314. Games/Contests
315. Graphics
316. Holiday Card
317. Identity Suite
318. Illustration/Graphic Design
319. Infographic
320. Invitation
321. Logo
322. Magazine
323. Magazine Cover
324. Magazine Interior
325. Media Kit
326. Menu
327. Mobile App
328. Mobile Website
329. Newsletter
330. Newsletter Cover
331. Packaging
332. Postcard
333. Poster
334. Program Guide
335. Promotional Item
336. Social Media Site
337. T-Shirt
338. Web Interactive Capabilities
339. Website
340. Website Home Page
341. Website Interior
342. Website Redesign
343. Other _________
Photography
350. Advertising
351. Annual Report
352. Brochure
353. Calendar
354. Magazine
355. People/Portrait
356. Product
357. Other _________
Writing
360. Ad Copy
361. Advertorial
362. Annual Report/CSR
363. Blog Overall
364. Blog Single Post
365. Brand Journalism
366. Brochure
367. Column
368. Communication Plan
369. Editorial
370. Feature Article
371. Magazine
372. Marketing Material
373. News Article
374. News Release
375. Newsletter
376. Speech
377. Technical
378. White Paper
379. Web Content
380. Other _________
---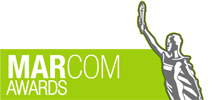 ---
website
400. Association
401. Benefits
402. Business to Business
403. Business to Consumer
404. Corporation
405. Educational Institution
406. Entertainment
407. Event
408. Financial Services
409. Government
410. Informational
411. Legal
412. Manufacturer
413. Marketing/PR/Advertising Agency
414. Medical
415. Municipality
416. Nonprofit
417. Professional Service
418. Redesign
419. Small Business
420. Tourism
421. Other _________
mobile app / web
430c. App for Business ($195)
431c. App for Entertainment ($195)
432c. App for Information ($195)
433c. App for Training/Learning ($195)
434c. App for Product ($195)
435c. App for Service ($195)
436. App Other _________
440. Mobile Website Company
441. Mobile Website Service
442. Mobile Buying Experience
443. Mobile Experience Information
444. Mobile Other _________
social media
450. Facebook Engagement
451. Facebook Site
452. Influencer Content
453. Instagram Engagement
454. Instagram Site
455. LinkedIn Site
456c. Social Ad Campaign ($195)
457c. Social Branding Campaign ($195)
458c. Social Campaign ($195)
459. Social Content
460c. Social Engagement ($195)
461. Social Video
462. Twitter Engagement
463. Twitter Site
464. YouTube Video
465. Other _________
web element
470. E-Commerce
471c. E-Learning ($195)
472c. Games/Contests ($195)
473. Home Page
474. Infographic
475. Intranet
476. Landing Page
477. Microsite Event
478. Microsite Information
479. Microsite Product
480. Podcast
481. Portal
482. Streaming Video
483. Web Based Training
484. Other _________
web video
490. Educational
491. Event
492. Informational
493. Marketing
494. Medical
495. Nonprofit
496. Overview
497. Self-Promotion
498c. Series ($195)
499. Training
500. YouTube Video
501. Other _________
---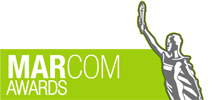 ---
Television
600. Program
601. Promotion
602c. Series ($195)
603. PSA
60c4. PSA Campaign ($195)
605. Single Spot
606c. Ad Campaign ($195)
607. Other _________
Video/Film
608. Corporate Image
609. Documentary
610. Educational Institution
611. Fundraiser
612. Government
613. Informational
614. Internal Communication
615. Marketing Product/Service
616. Medical
617. Meeting Open/Close
618. Nonprofit
619. PowerPoint Presentation
620. Recruitment
621c. Series ($195)
622. Special Event
623. Training
624. Video Script
625. Other _________
Digital Video Creation
630. Animation
631. Motion Graphic Video
632c. Series ($195)
633. Virtual Tour
634. Virtual/Augmented/Mixed Reality
635. White Board Video
636. Other _________
Audio/Radio
640. Original Music
641. PSA
642c. PSA Campaign ($195)
643. Radio Program
644. Radio Promotion
645. Single Spot
646c. Ad Campaign ($195)
647. Other _________
Podcast
650. Educational Single Episode
651. Entertainment Single Episode
652. Industry Focused Single Episode
653. Informational Single Episode
654. Internal Communication Single Episode
655. Marketing Product/Service Single Episode
656. Medical Single Episode
657. Single Episode Other _________
658c. Educational Series ($195)
659c. Entertainment Series ($195)
660c. Industry Focused Series ($195)
661c. Informational Series ($195)
662c. Internal Communication Series ($195)
663c. Marketing Product/Service Series ($195)
664c. Medical Series ($195)
665c. Series Other ($195)
666. Outstanding Host(s)
667. Outstanding Guest(s)
668. Outstanding Production
669. Other _________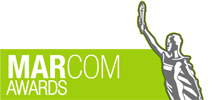 ---
My project doesn't fit any of the categories. ($195)
700. New Category ($195)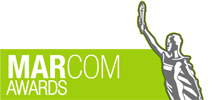 ---
AMCP recognizes the talents and generosity of the creative community by not charging for work produced pro bono for outside nonprofits. Multiple pieces such as a brochure, website, video, etc. for the same client count as one entry. You can have up to three pro bono clients. You will be judged on creativity and the extent of your effort. If you want to submit pro bono work only, you must pay the regular entry free.
800. Pro Bono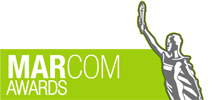 ---
MarCom categories are designed to recognize recently completed, specific projects. However, over the years, we have been asked to recognize individuals and teams for their body of work. To nominate yourself or someone else, please upload a document with the following information and examples of work product.
If there is an individual or team that has a story to tell, we would like to hear it. As every nomination is different, there is no set list of criteria. Nominees will be evaluated on their achievements and organizational impact. MarCom Awards may contact the Nominator via email for clarifications or further questions.
READ MORE ON ALL-NEW ACHIEVEMENT CATEGORIES
Individual Achievement
900. Individual's Specific Project Achievement ($250)
901. Individual's Body of Work Achievement ($250)
Team Achievement
910. Team's Specific Project Achievement ($250)
911. Team's Body of Work Achievement ($250)