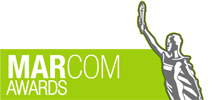 MARCOM AWARDS HONORS EXCELLENCE IN MARKETING AND COMMUNICATION WHILE RECOGNIZING THE CREATIVITY, HARD WORK AND GENEROSITY OF INDUSTRY PROFESSIONALS.
Since its inception in 2004, MarCom has evolved into one of the largest and most-respected creative competitions in the world. Each year about 6,500 print and digital entries are submitted from dozens of countries.
---
ABOUT MARCOM
MarCom Awards honors excellence in marketing and communication while recognizing the creativity, hard work, and generosity of industry professionals.
Since its inception in 2004, MarCom has evolved into one of the largest, most-respected creative competitions in the world. Each year about 6,500 print and digital entries are submitted from dozens of countries.
MarCom is administered by the Association of Marketing and Communication Professionals (AMCP). The international organization, founded in 1995, consists of several thousand marketing, communication, advertising, public relations, digital, and web professionals. AMCP administers recognition programs, provides judges, and rewards outstanding achievement and service to the community. Entrants are not charged entry fees for work they create pro bono for nonprofits. In the past few years alone, AMCP has contributed more than $250,000 to charitable causes.
THE STATUETTE
The MarCom statuette has long been a majestic symbol of marketing and communication achievement. The custom-designed, hand-tooled MarCom graces the trophy cases of some of the top business and communication firms in the world.
The iconic statuette is crafted by Society Awards, makers of the Golden Globes, Emmys, CLIOS, MTV, Academy of Country Music, YouTube Play Button, and American Music Awards.
WHY MARCOM?
One look at the winner's list tells you MarCom is the choice of the world's creative stars. The largest, most prestigious creative firms in the marketing and communication field compete for MarCom recognition. Entrants greatly value MarCom's international reputation for providing third-party, industry validation in a fair, reliable, and timely manner.
MarCom is designed by creatives for creatives. Entry fees are a fraction of most competitions, so anyone can enter. In most cases, the work speaks for itself. So, you don't need to hire a public relations firm to prepare your entries. AMCP's paid, full-time judging team provides consistency and the fastest turnaround time in the industry.  No waiting six months to get results from volunteer judges spread out around the country.
MarCom has the most comprehensive Winner listing in the industry. An interactive map is searchable by location and category. Each winning entry has its own dedicated page. Winners can go back into their My Account and add credits, client information, or whatever else they want to commemorate their achievement. If permission was granted during registration, the entry file can be opened.
SEE WINNERS GALLERY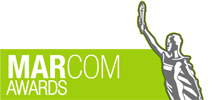 ENTRY INFORMATION
All you need to know to enter the MarCom Awards.
The online entry system is quick, easy, and extremely flexible. After registration, you can go back into your My Account at any time and add entries, pay, and upload files. You can abandon at any point and all changes will be saved automatically.
Since each entry is judged on its own merits, in most cases, no accompanying materials or explanations are necessary. For categories involving campaigns or programs, a brief summary or overview should be included along with your creative product.
Any common file type is acceptable. If your entry has a username or password, there is a box during the entry process that will ask for that information.
While filling out the entry information, you may want to print out or refer to the Categories list in the left-hand margin tab. There is also a Chat box in the lower right-hand side of the screen for live help.
Register- Upload your company logo, fill in a company description and your social media information. This information appears with winning entries.
Input your title of entry and choose a category. There is a three-step category process. You will be given a choice of a main heading such as Digital Media, followed by a choice of sub-categories such as Website and then another tier of subcategories such as Government. If there is a URL for your entry, you can add it at-this-time. Otherwise, you will be given the opportunity to upload files after checkout. Each entry also has a check box to allow MarCom permission to display files and links on the winner list, web gallery and social media.
At checkout, you will be given the option to pay by check or credit card. If you click check, you can mail a check or go back into My Account later and pay with a credit card.
After checkout, you will be given the opportunity to upload files or select a mail-in option and you are done. Upon payment, you will receive an automatic email receipt and accounting of your entries.
>Click here to Enter 2023 Competition Online
The competition is open to all individuals, companies, and organizations involved in producing any marketing and communication materials for external or internal audiences.
To be eligible, an entry must have been produced after January 1, 2022.
MarCom Awards is one of the most reasonably priced awards programs in the creative industry. Instead of charging several hundred dollars per entry, the fee is $125 per entry or $195 per campaign or plan.
>Click here to Enter 2023 Competition
AMCP recognizes the talents and generosity of the creative community by not charging for work produced pro bono for outside nonprofits. Multiple pieces such as a brochure, website, video, etc. for the same client count as one entry. You can have up to three pro bono clients. You will be judged on creativity and the extent of your effort. If you want to submit pro bono work only, you must pay the regular entry fee.
Only entrants who enter a regular piece in the competition are eligible to enter pro bono work at no cost. This is a perk for those who help defray costs of overhead, mailings, judging, etc.
Over the past two decades, the Association of Marketing and Communication Professionals' judges has earned a reputation for accuracy, fairness, and credibility. A look at the list of MarCom winners is a who's who of the industry. It is also the competition where professional organizations that run their own competitions enter their work.
To ensure timeliness, fairness, and consistency, most of the judging is done in the AMCP judging room in Dallas, Texas, and Washington, D.C. Judges are senior-level, experienced professionals residing in the Dallas-Fort Worth and D.C. areas. They are freelancers or own their own businesses. They are selected based on experience and availability. It takes two months of full-time work to judge the thousands of entries. Judges can change during the process, but at least one of the two judging coordinators is there at every session.
Entries are judged at random and not compared directly to other entries in their categories. There is no preset number of winners in a category. There are no lengthy essays to persuade the judges; so all work is evaluated solely on its own quality, creativity, and resourcefulness. Judges base their decisions on learned perceptions of creative excellence rather than an entrant's imaginative explanation of an entry's value.
Since there is a tremendous variance of resources from entrant-to-entrant, and piece-to-piece, perceived budget is taken into consideration in the judging. Based on their work experiences, judges expect each entry. A student-produced ad is not held to the same expectation as a piece produced by a Madison Avenue agency for a Fortune 500 company.
If you need an extension, call 214-377-3524 or email info[at]marcomawards.com. Early winners have been posted, and all results will be posted by November 1.
MarCom Awards recognizes many of the entries are internal, proprietary in nature, or are done for the government or another company, so unless you grant permission for your entries to be displayed in our winner's gallery, only the judges will see your work.
Entries will not be returned unless special arrangements are made. Immediately after judging, each hard copy entry is destroyed. Each electronic entry not granted permission to be displayed is deleted. No entrant information is sold, traded, made available to a third party, or used for any other purpose.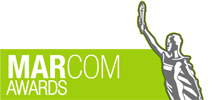 CATEGORIES
$125 per entry or $195 per campaign or plan.